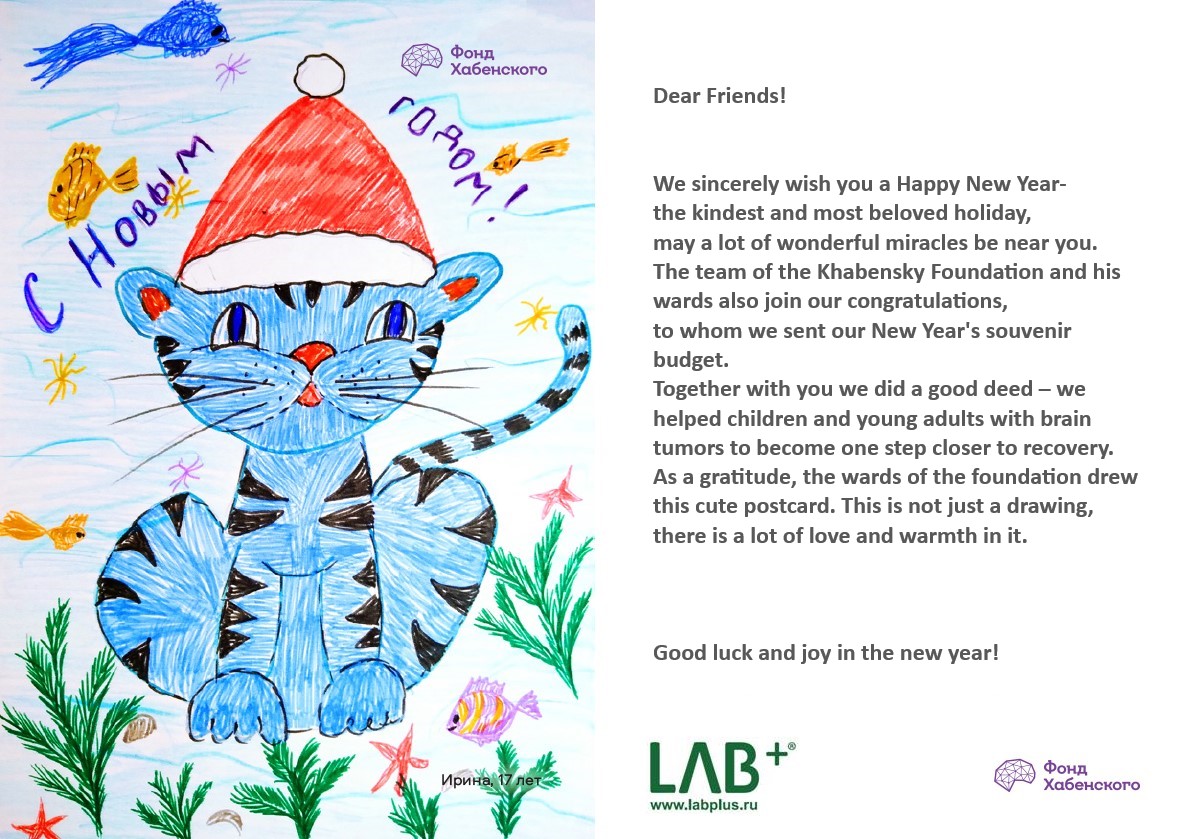 Dear Friends!
We sincerely wish you a Happy New Year-the kindest and most beloved holiday, may a lot of wonderful miracles be near you.
The team of the Khabensky Foundation and his wards also join our congratulations, to whom we sent our New Year's souvenir budget.
Together with you we did a good deed – we helped children and young adults with brain tumors to become one step closer to recovery.
As a gratitude, the wards of the foundation drew this cute postcard. This is not just a drawing, there is a lot of love and warmth in it.
Good luck and joy in the new year!